Description

Damiana Veg Capsules【Enhance Desire】
Description:
For boosting desire and ignite the fire for couples.
Also include below precious ingredients.
.Ginseng, widely used to nourish vitality
.Chelated Zinc, helps maintain normal energy metabolism, and improve growth and reproductive function
.L-Arginine, a precious amino acid supplement, promotes metabolism and enhance physical strength.
Main Ingredients(Per serving):
Damiana Extract (Leaf) 200mg,
Panax Ginseng Extract (Root) 50mg
Directions:
Take 1 capsule daily after dinner. For better result, take 2 capsules at once.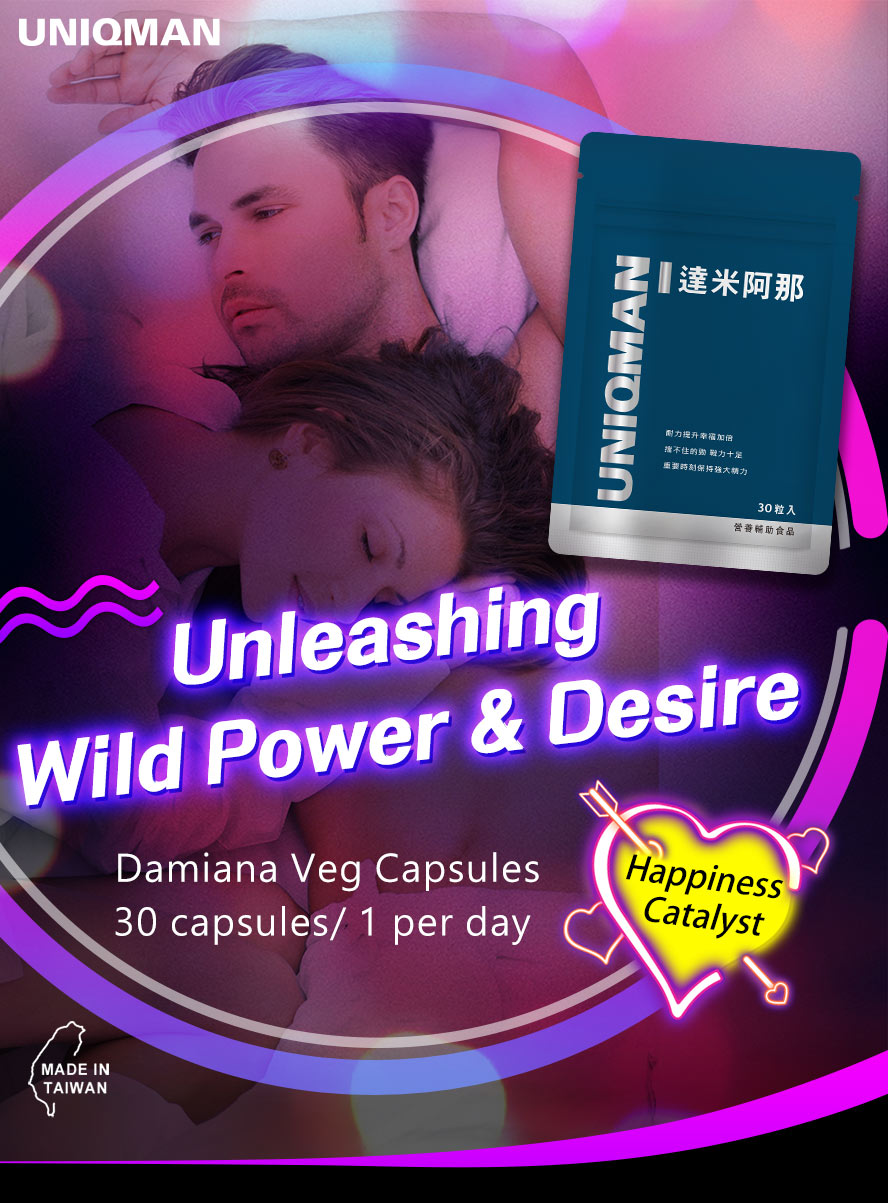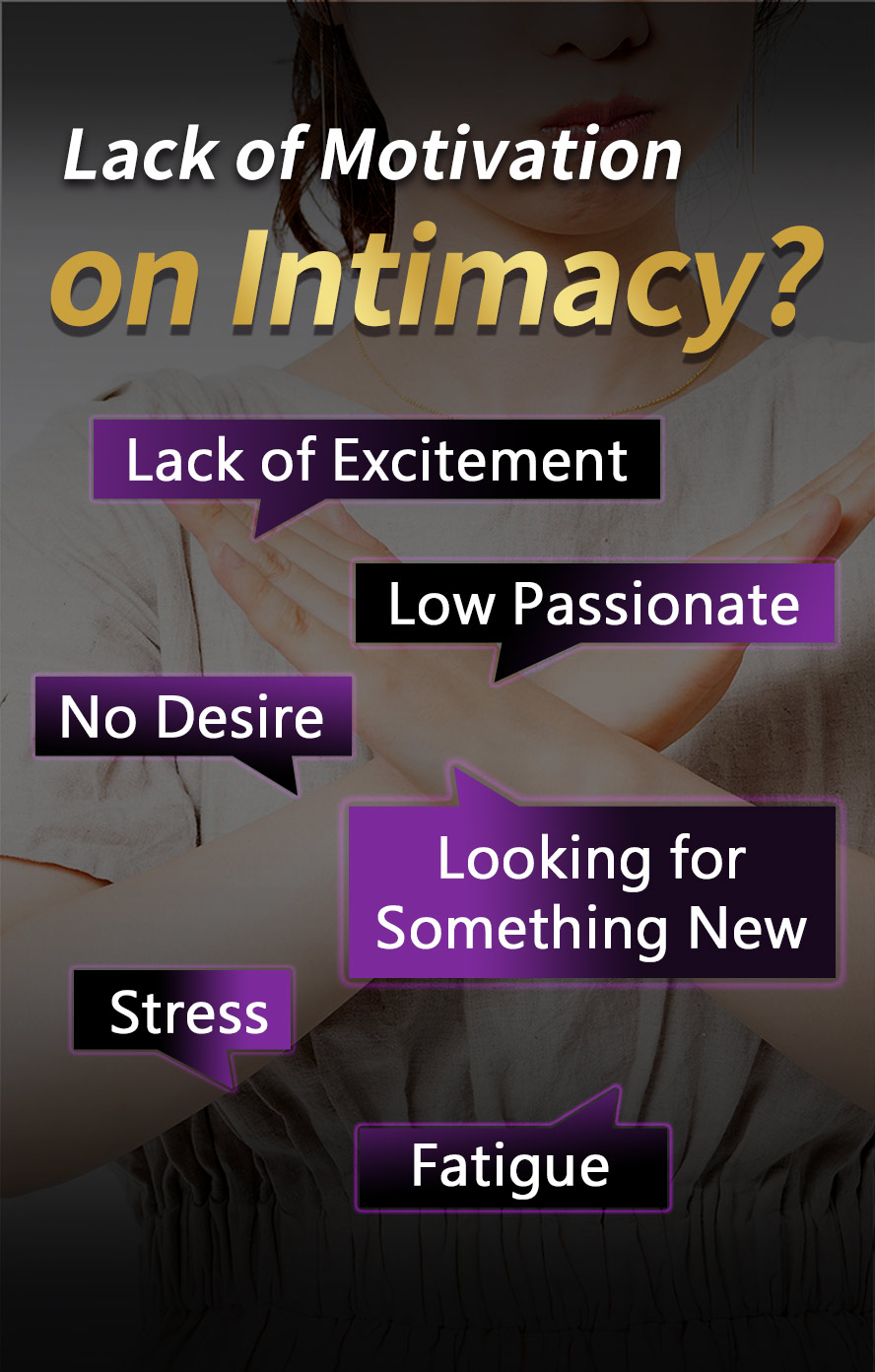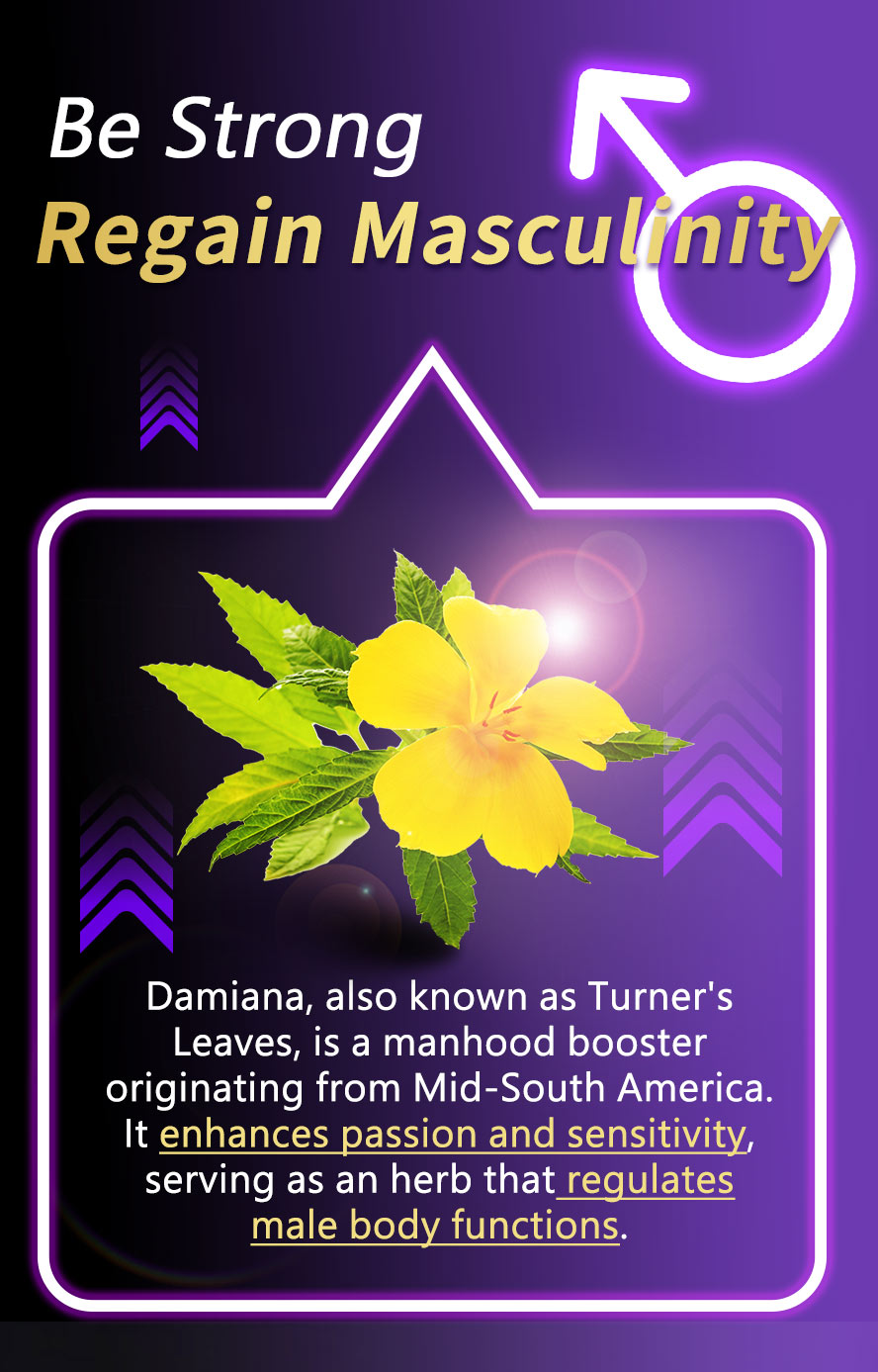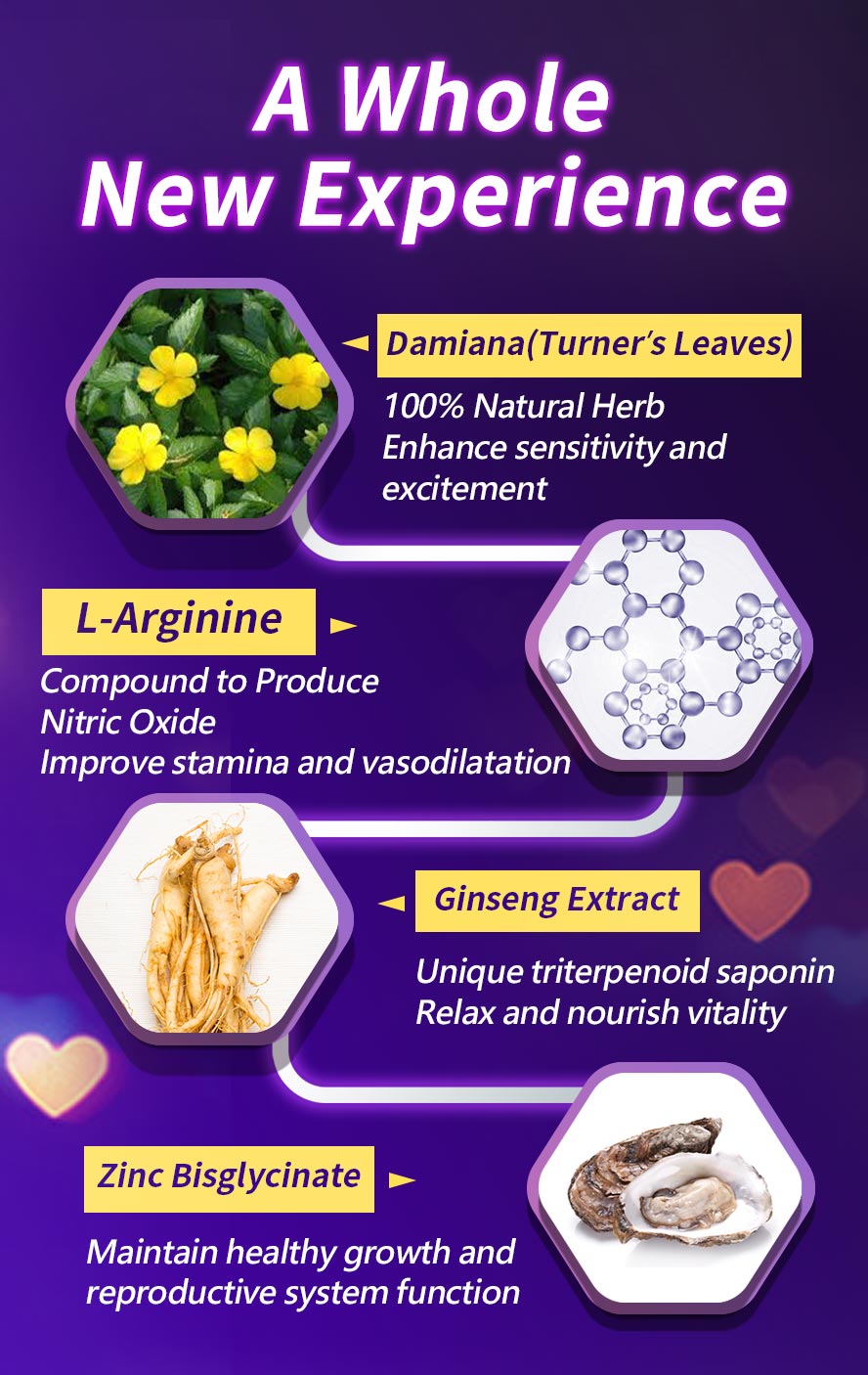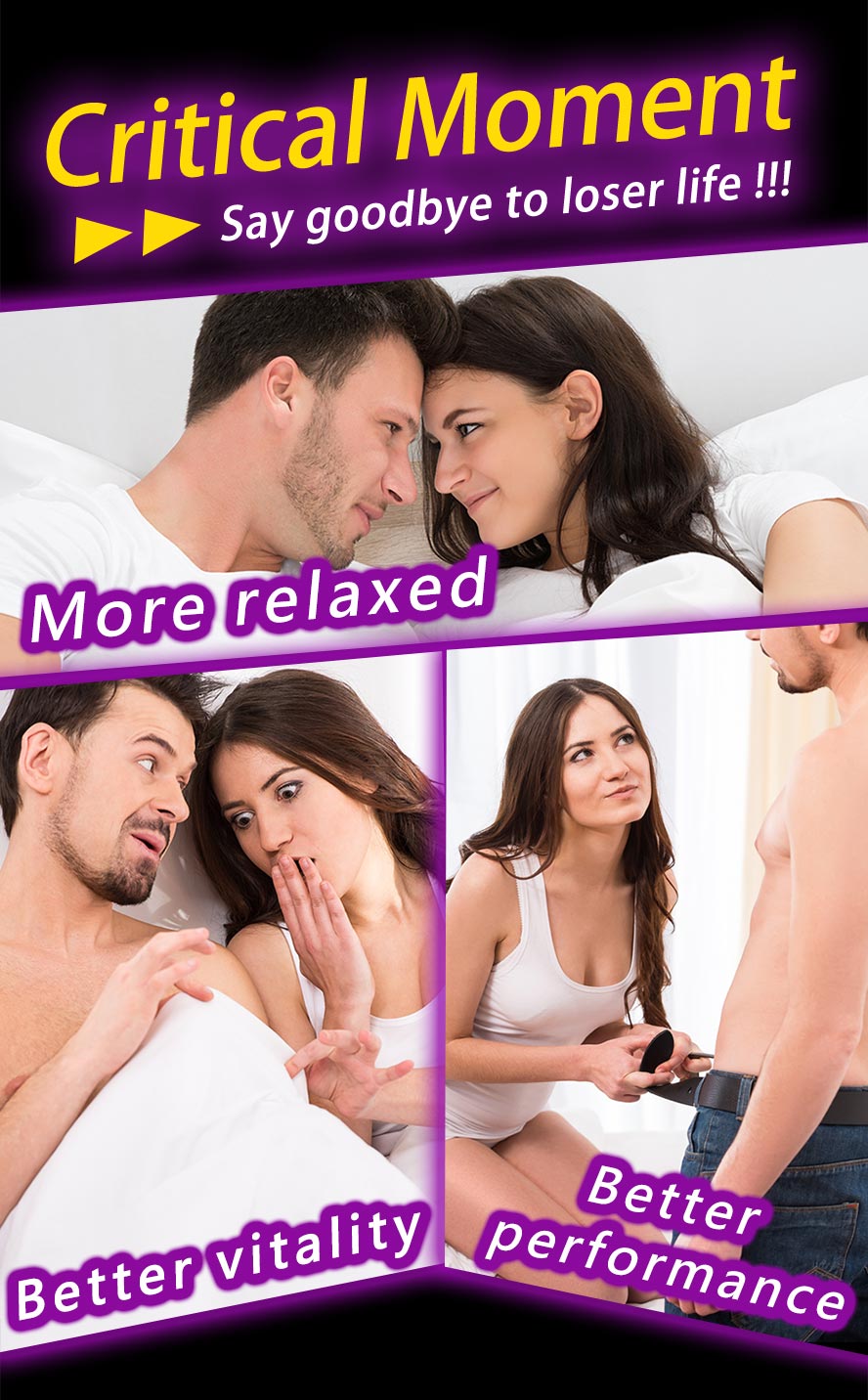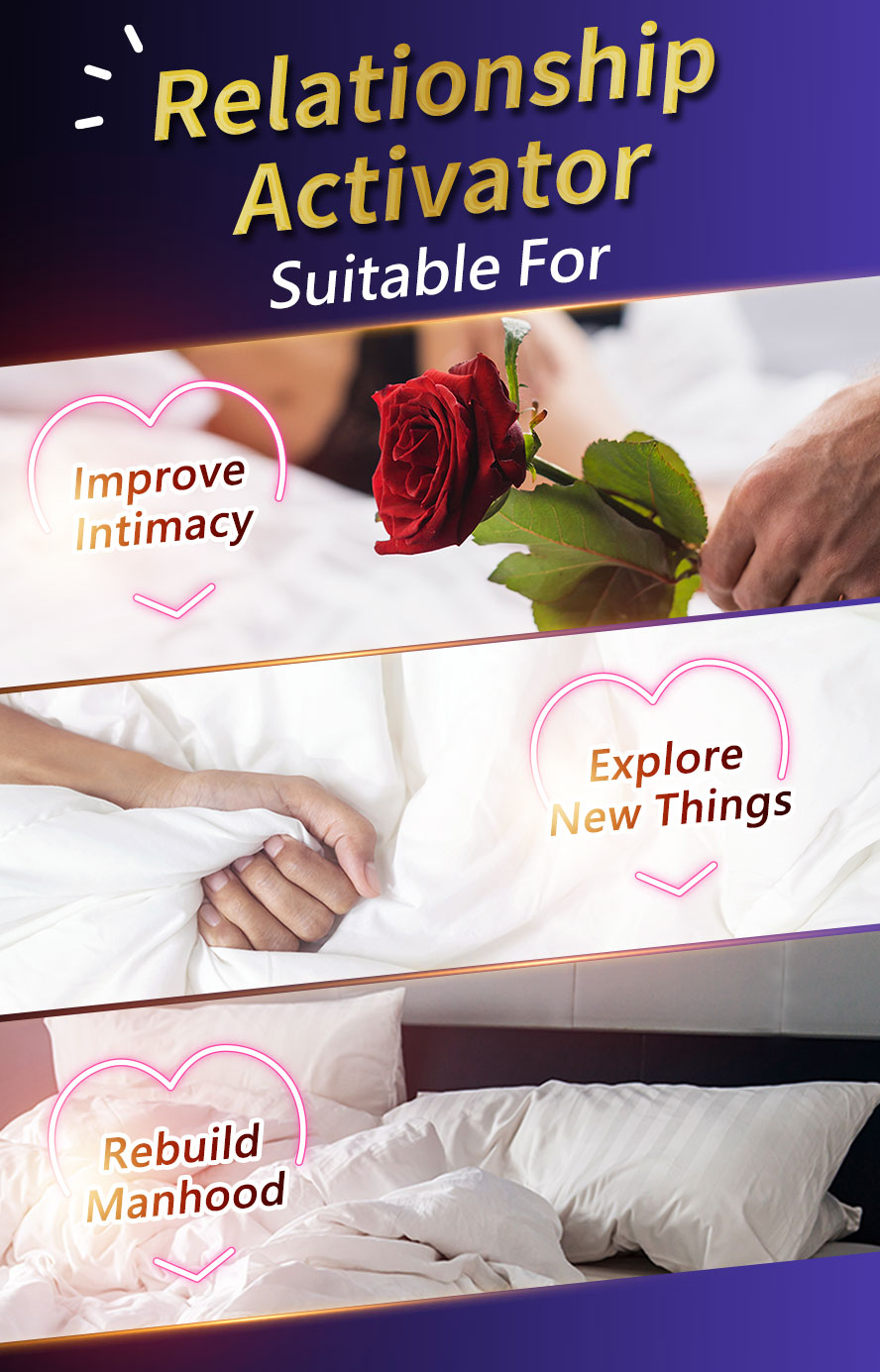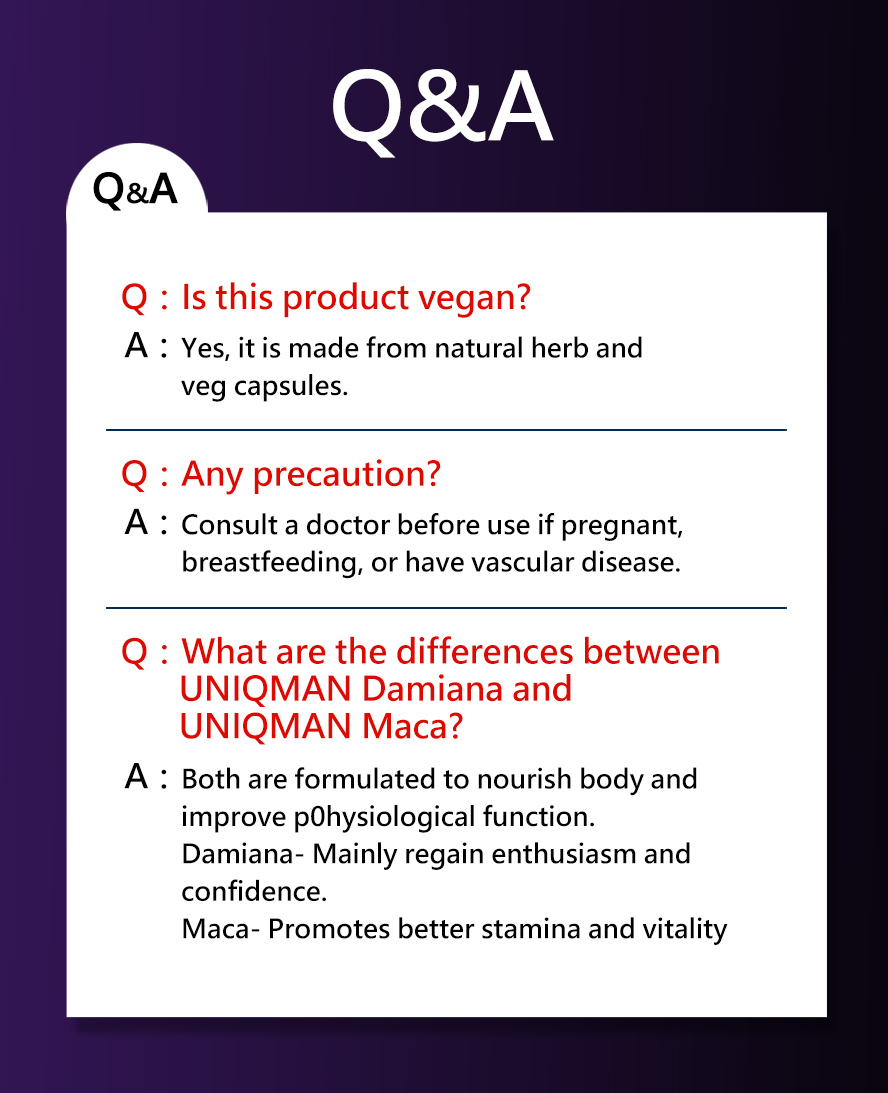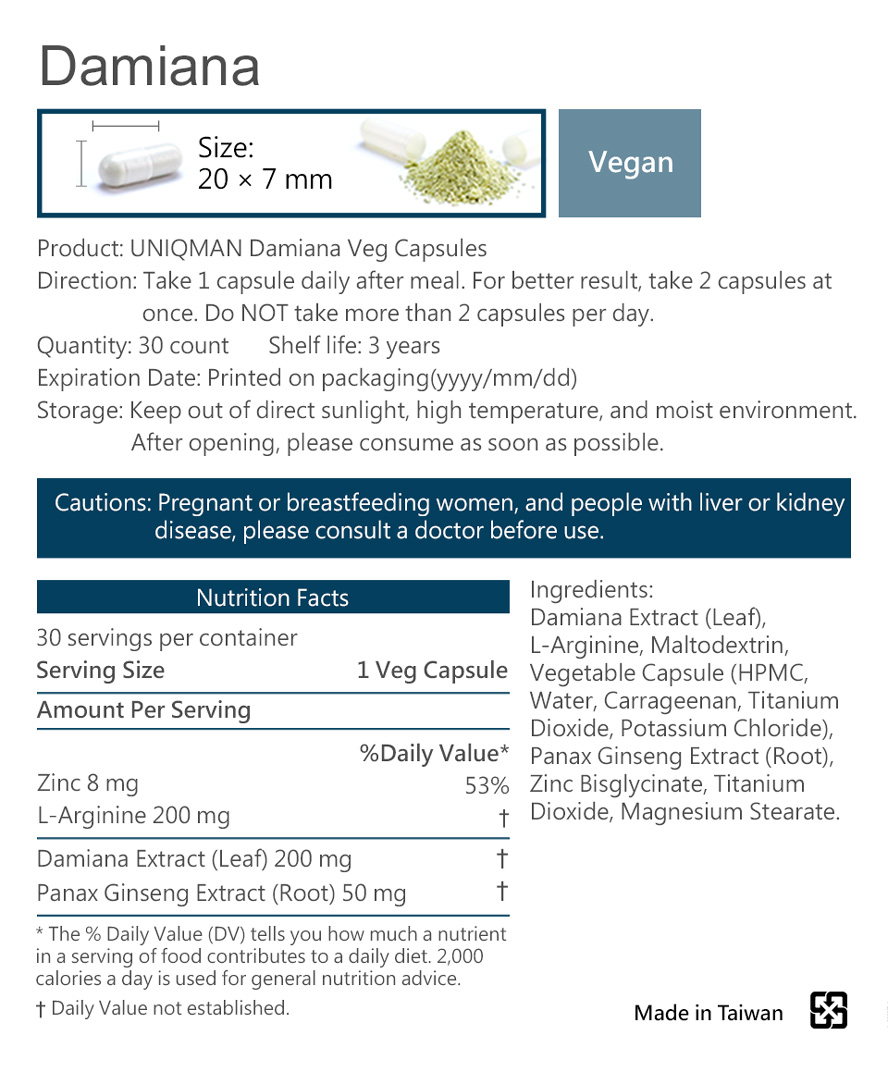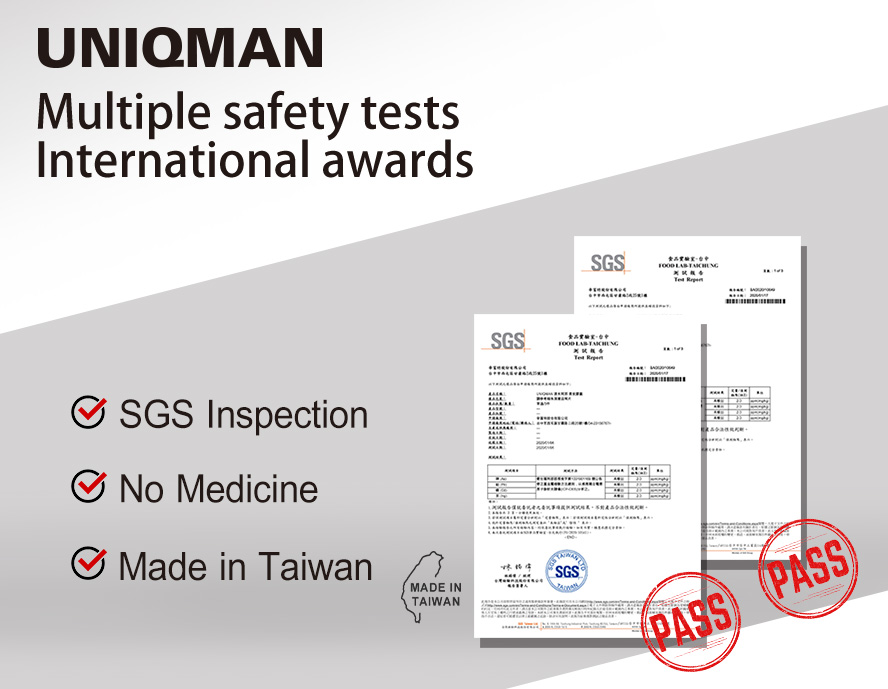 Customer Reviews
{{'product.product_review.no_review' | translate}}