Description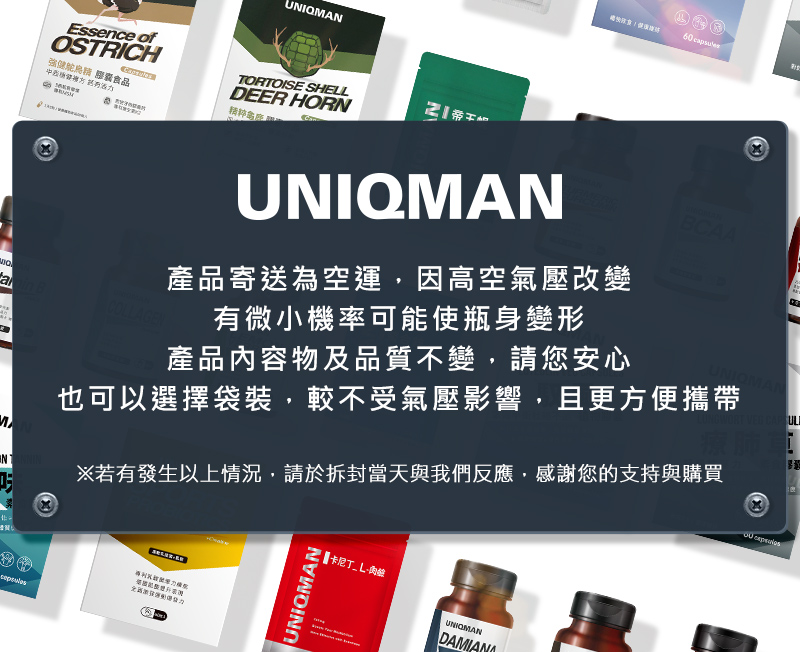 Glucosamine + Chondroitin【Joint Health】
The key to better sport performance. Specially designed for athletes 
Description:
Rich in key nutrients for joints and cartilage, which absorbs impact and cushions our joints when we move.
*Glucosamine is one of the building blocks of cartilage. Cartilage covers and protects the ends of the bones, allowing bones to move smoothly against each other
*Chondroitin is believed to help draw water and nutrients into the cartilage, keeping it spongy and healthy
*Patented MSM is used to decrease joint or muscle pain
*Collagen is rich in amino acids that play an important role in the building of joint cartilage and anti-inflammatory effects
*Cat claw vine specifically decreases inflammation around the bones and joints and supports bone marrow
*Added vitamin B and vitamin C
Main Ingredients (Per serving):
Chondroitin Sodium Sulfate (from Shark Cartilage) 400mg
Glucosamine HCl 50mg
Directions:
Take 1 capsule daily after meal. For better result, take 2-4 capsules per day. Do NOT take more than 4 capsules per day.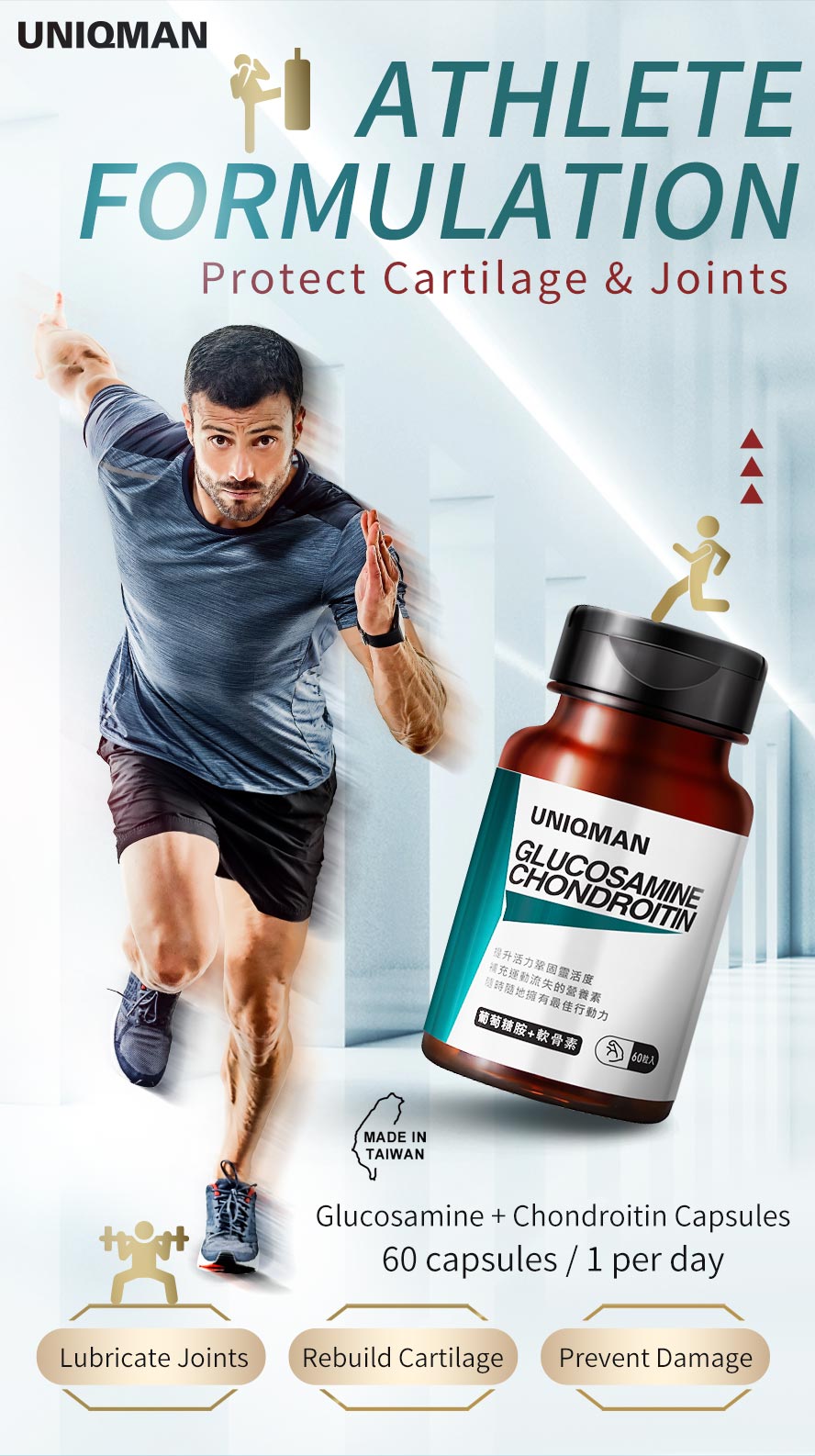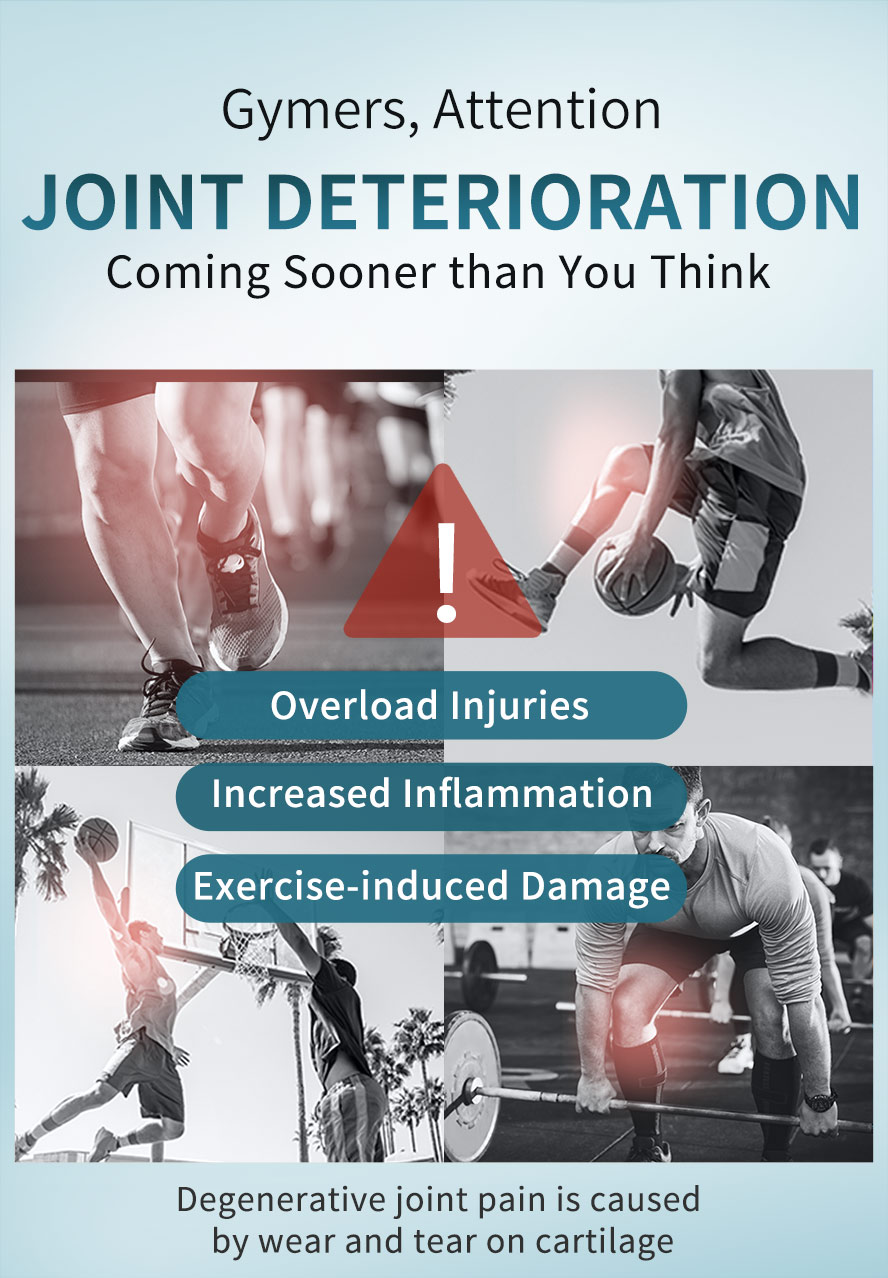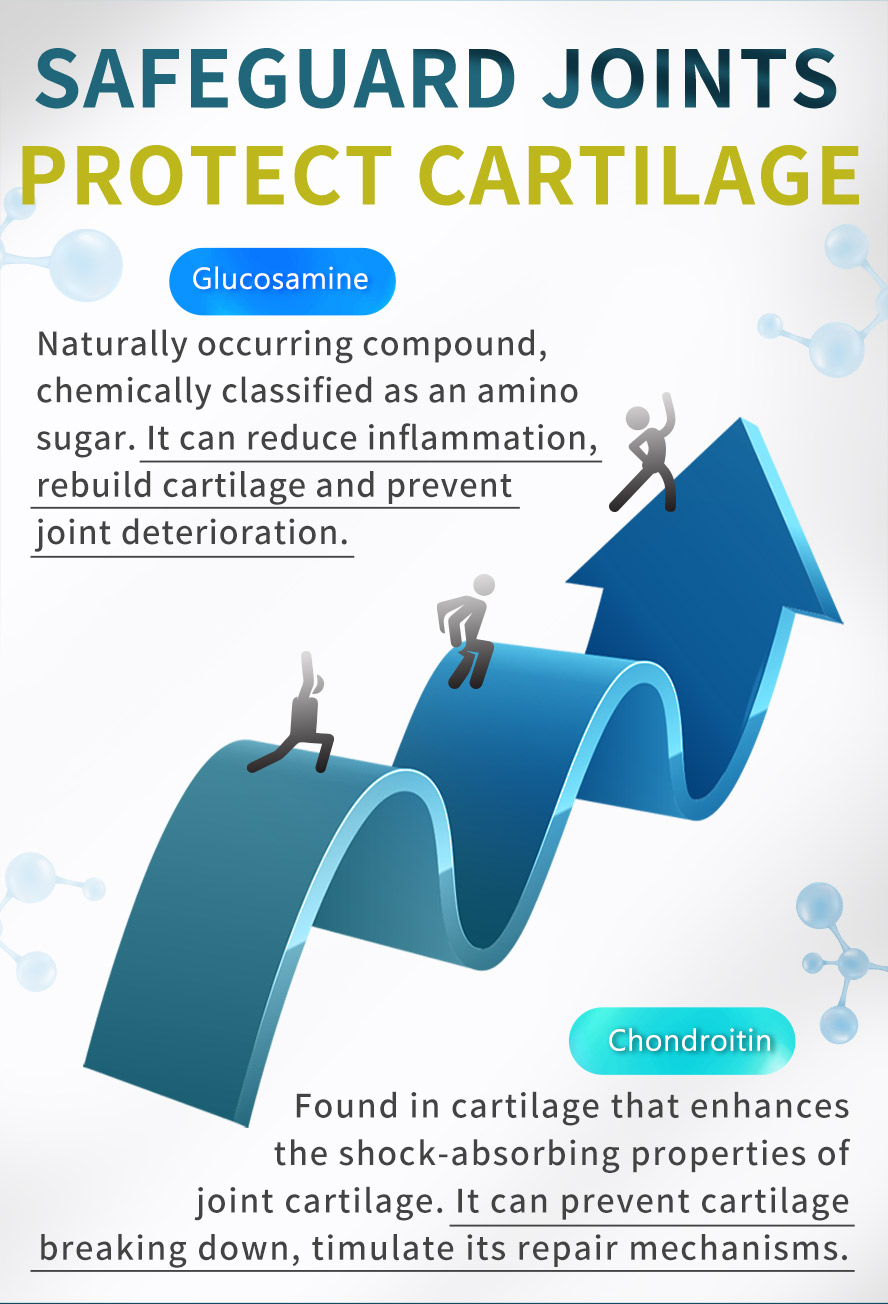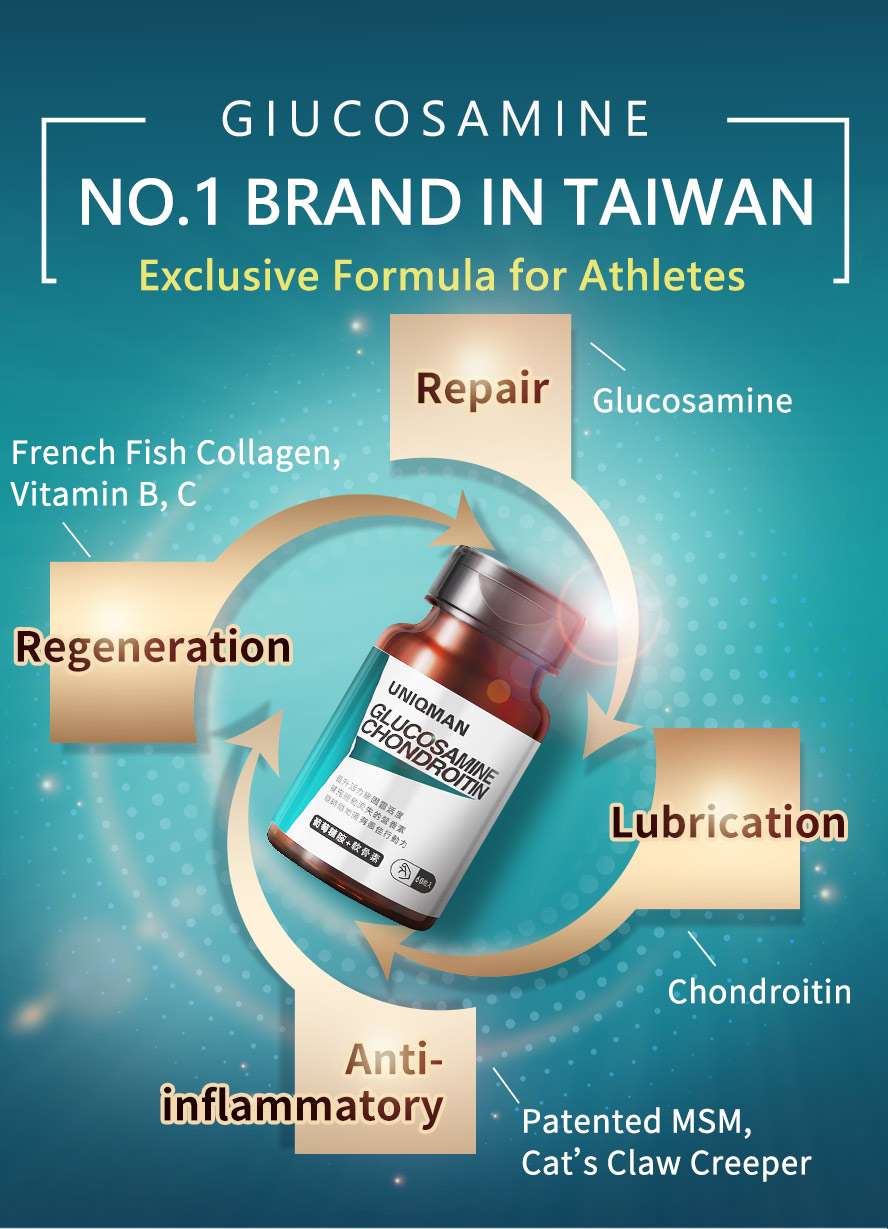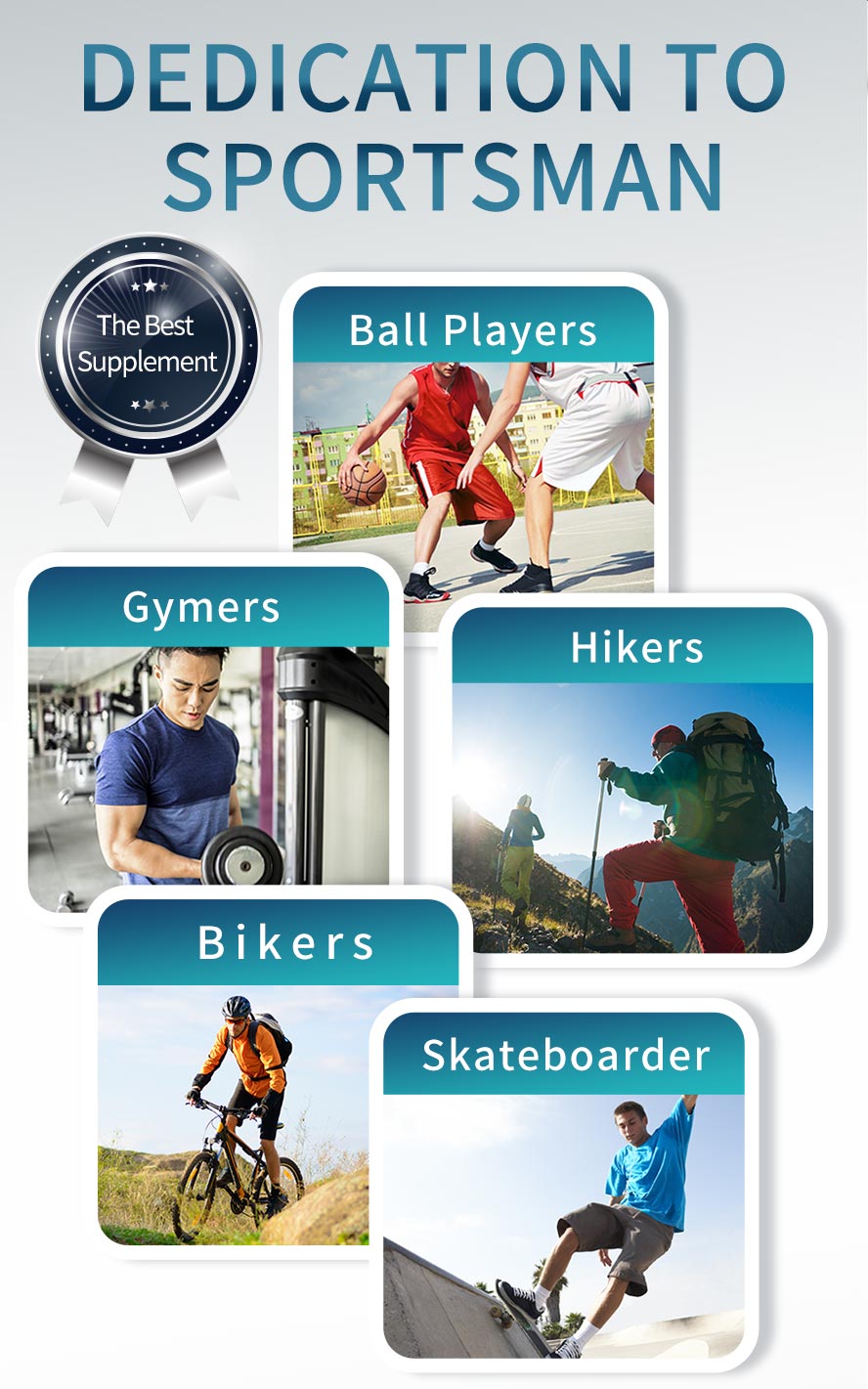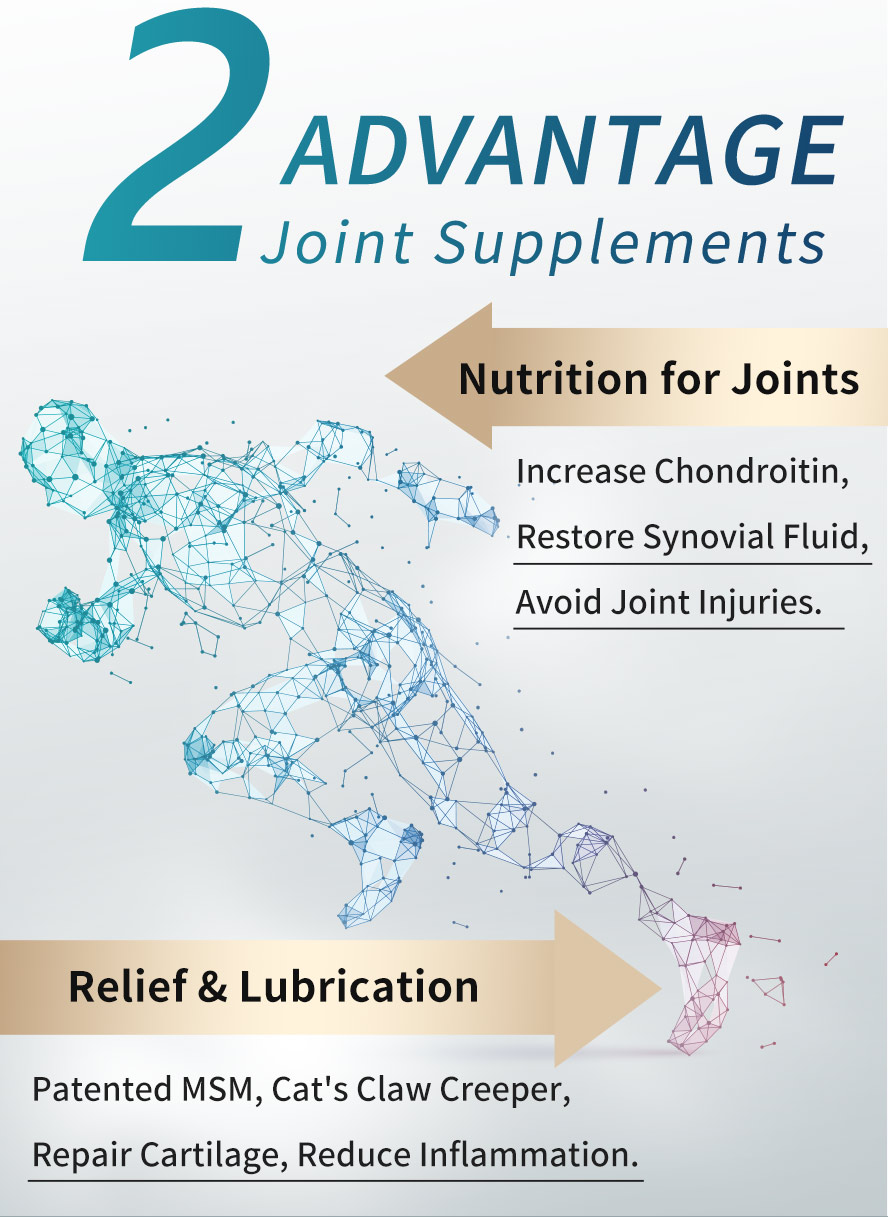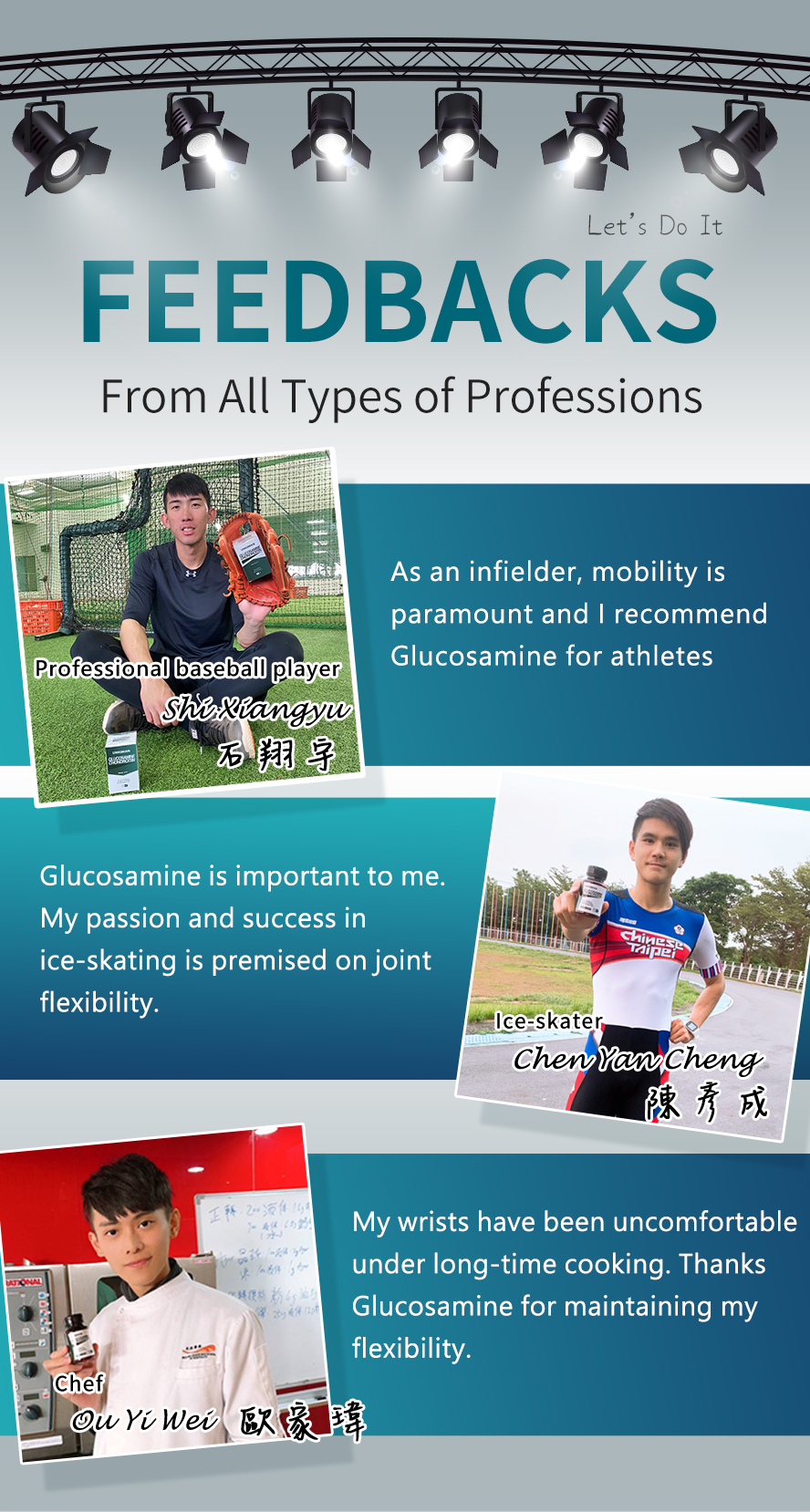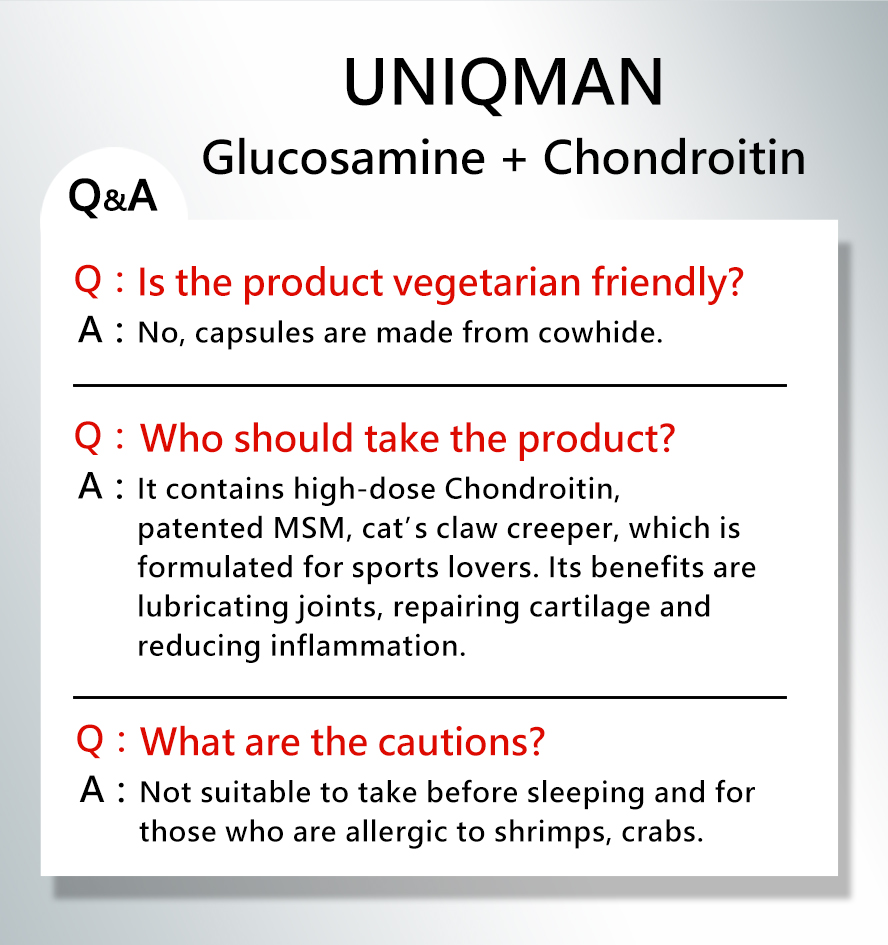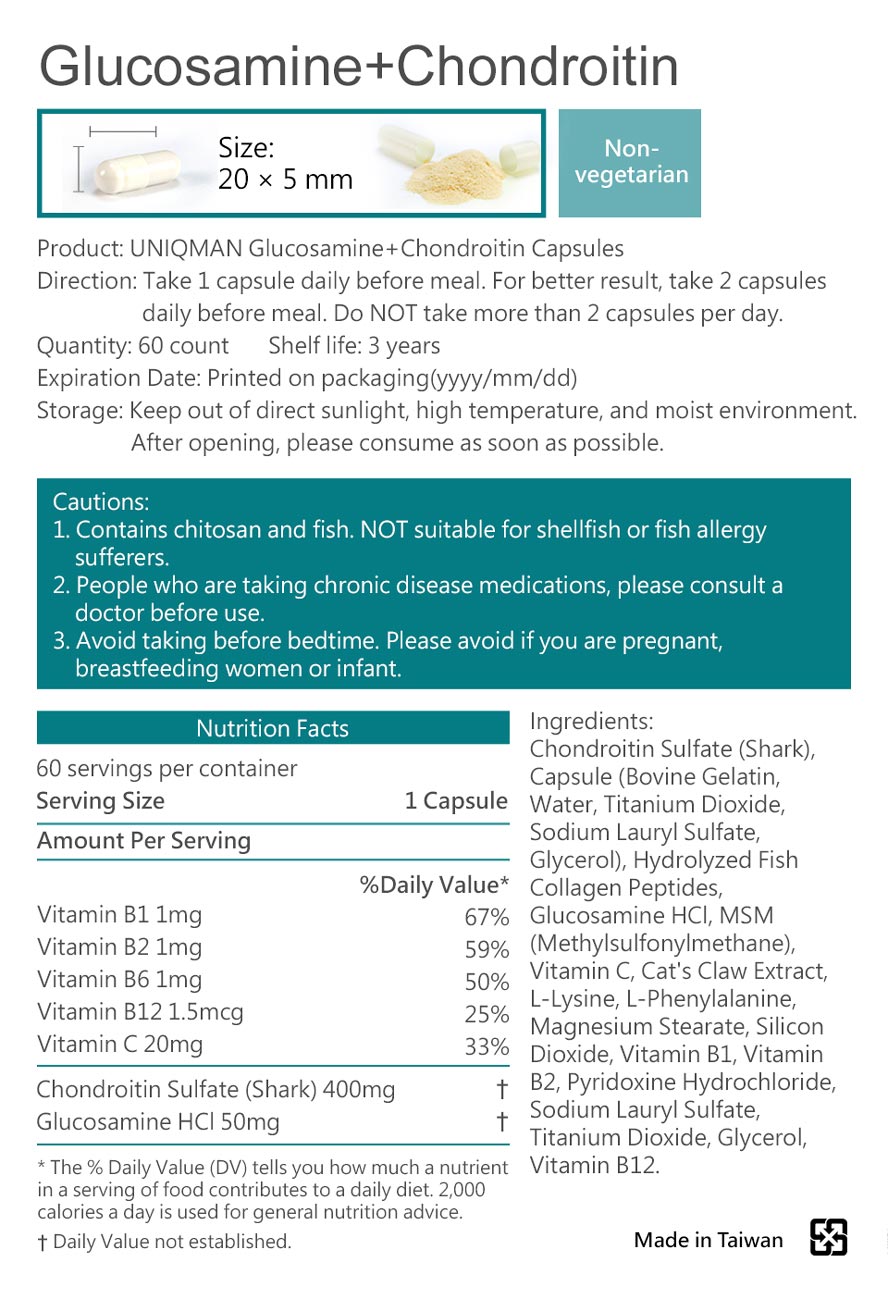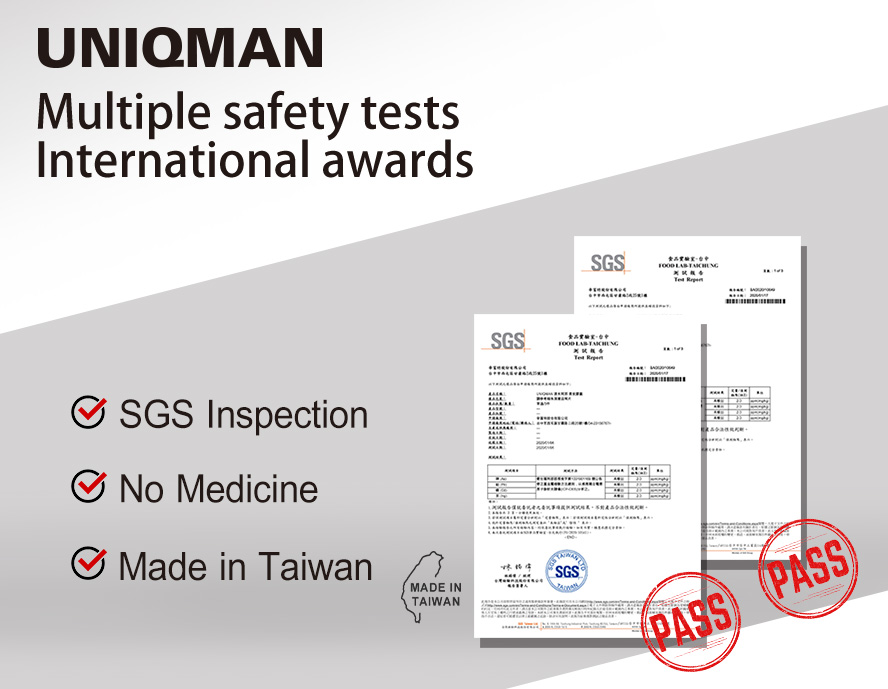 Customer Reviews
{{'product.product_review.no_review' | translate}}