Description

UNIQMAN Premium EPA Fish Oil Softgels Introduction
We should start to look after our cardiovascular circulation from our early 30s before any bad sign showing up.

The National Institutes of Medicine recommends that adults consume 1,000 mg of Omega-3 everyday to help regulate physiological functions and maintain a healthy heart and blood flow.

Protect vessel youth and flexibility to have good circulation:
1. Prevent vascular blockage: High EPA fish oil, produced by KD Pharma in Germany, with 21 international patents.
2. Activate cells: Japanese patent Q10 starts energy transport and promote metabolism.
3. Natural Antioxidant: Vitamin E helps reduce the production of free radicals and improves the health of the skin and blood cells.

Suitable for who:
- prefer fried and salty foods
- have poor sleep, emotional anxiety, mental stress and overwork
- with high blood lipids & blood cholesterol
- with arteriosclerosis problems
- want to prevent cardiovascular diseases

Main Ingredients(Per serving):
Fish Oil (as rTG) (EPA70%)
Coenzyme Q10 (Ubiquinone)
Vitamin E

Directions:
Take 2 softgels daily after meal. For better result, take 2 softgels twice a day. Do NOT take more than 4 softgels per day.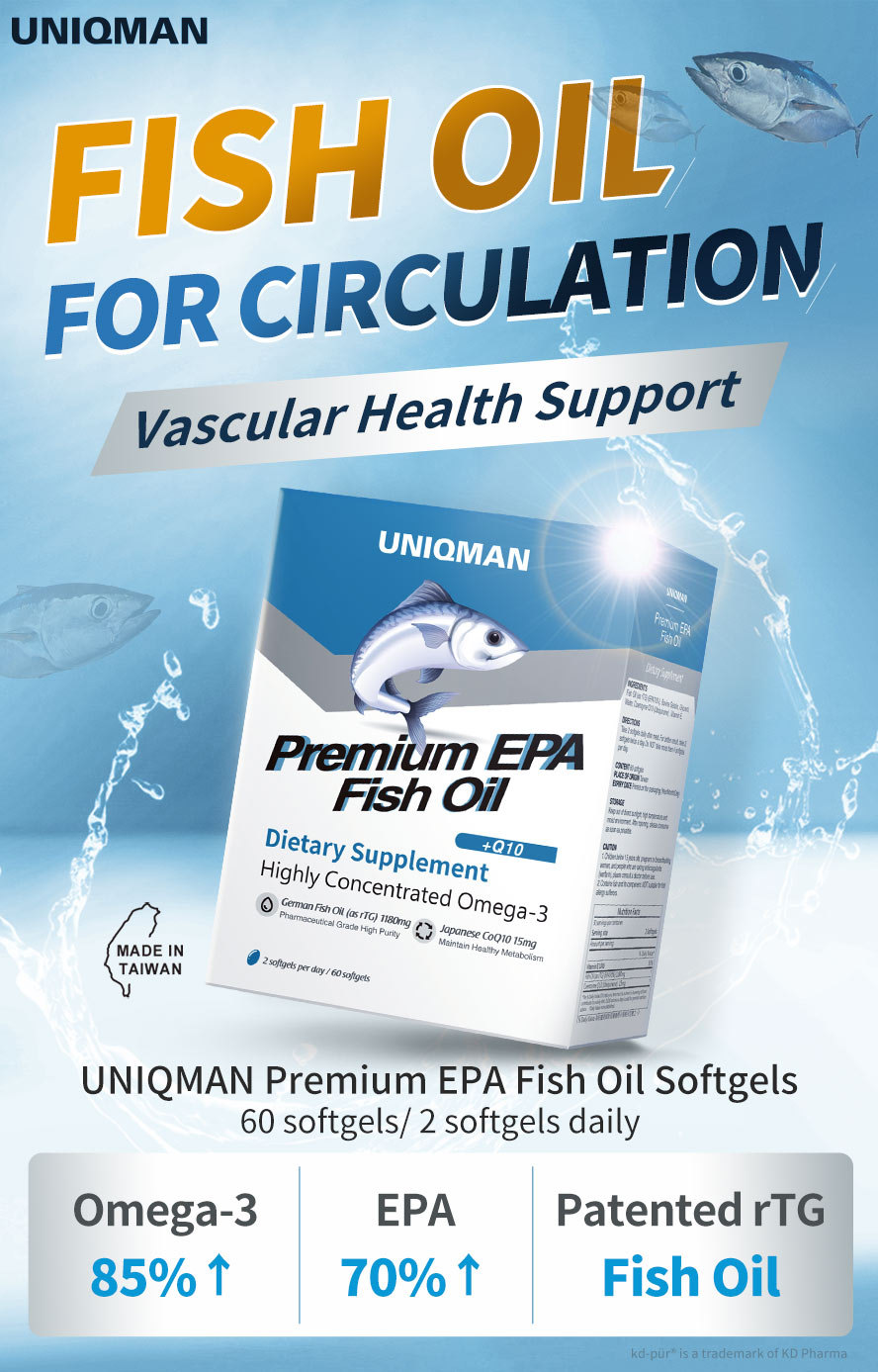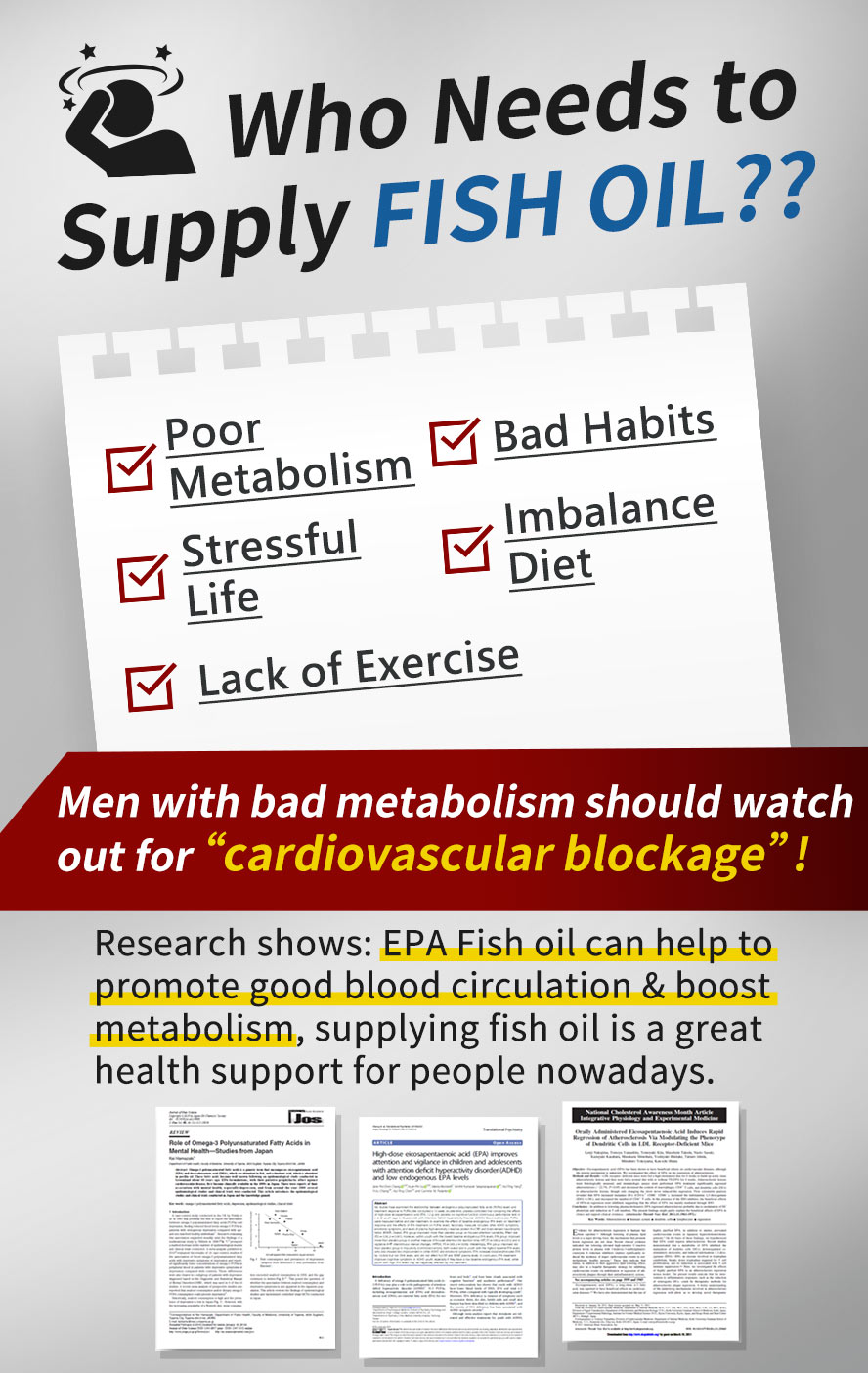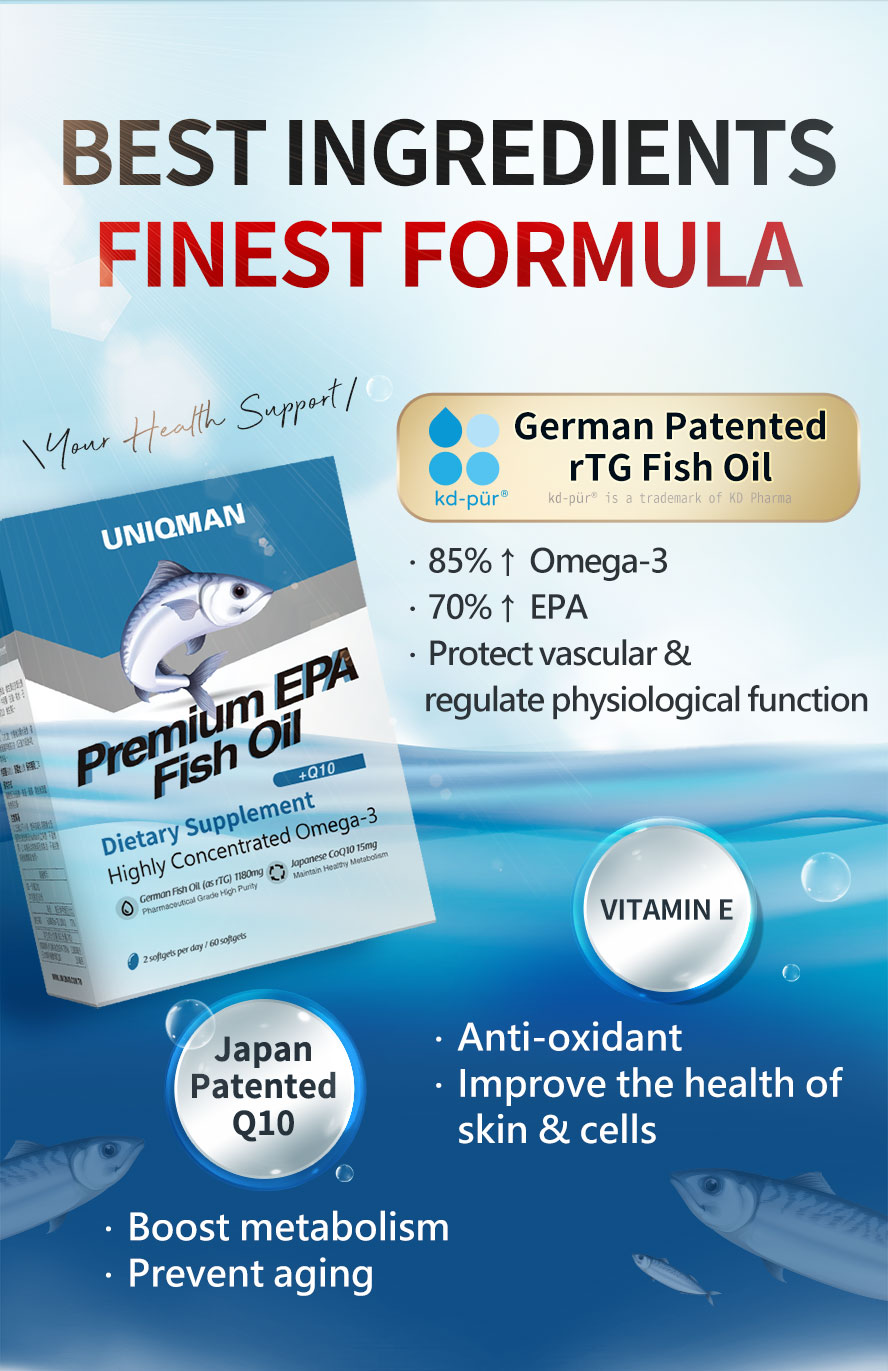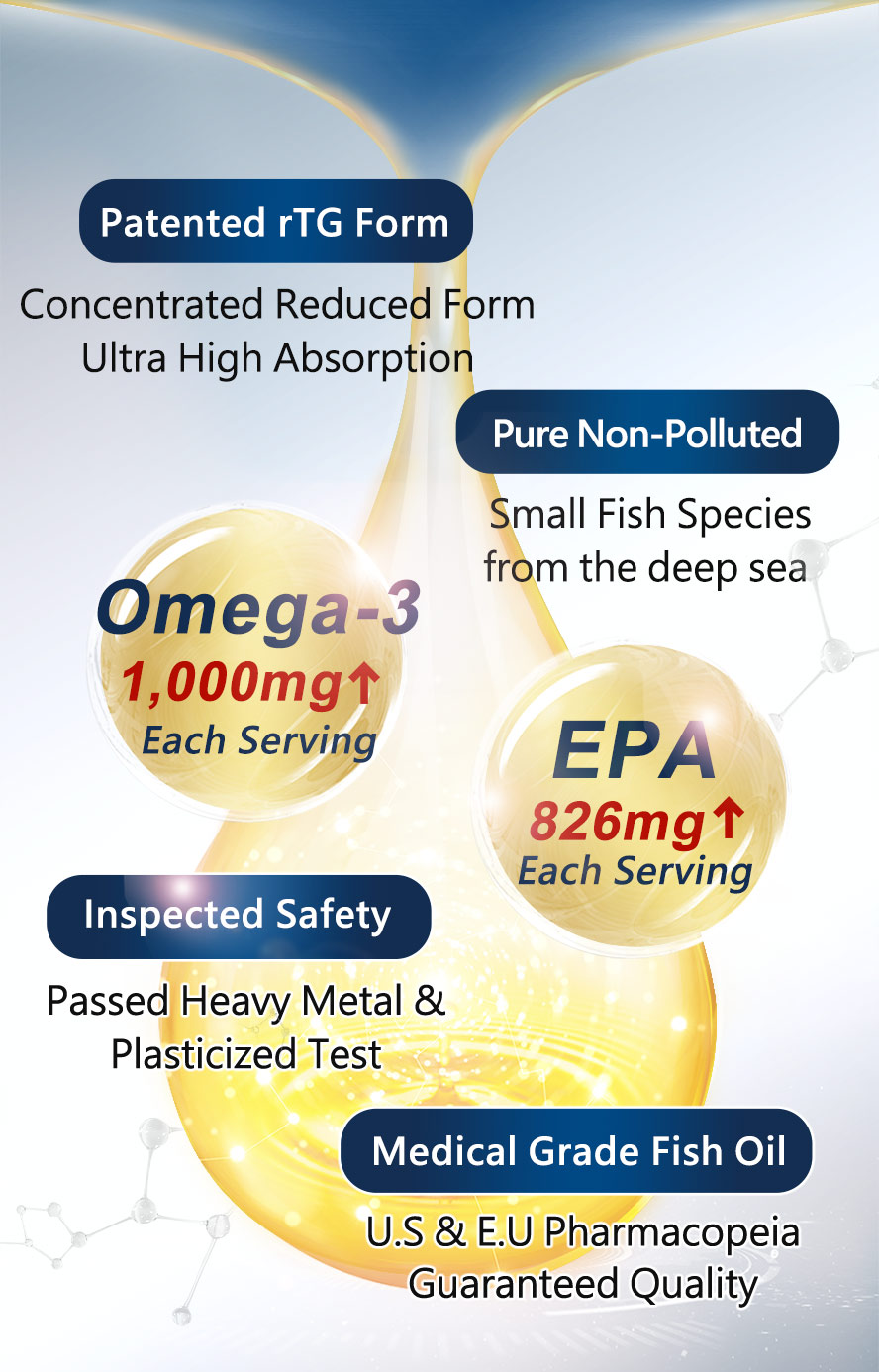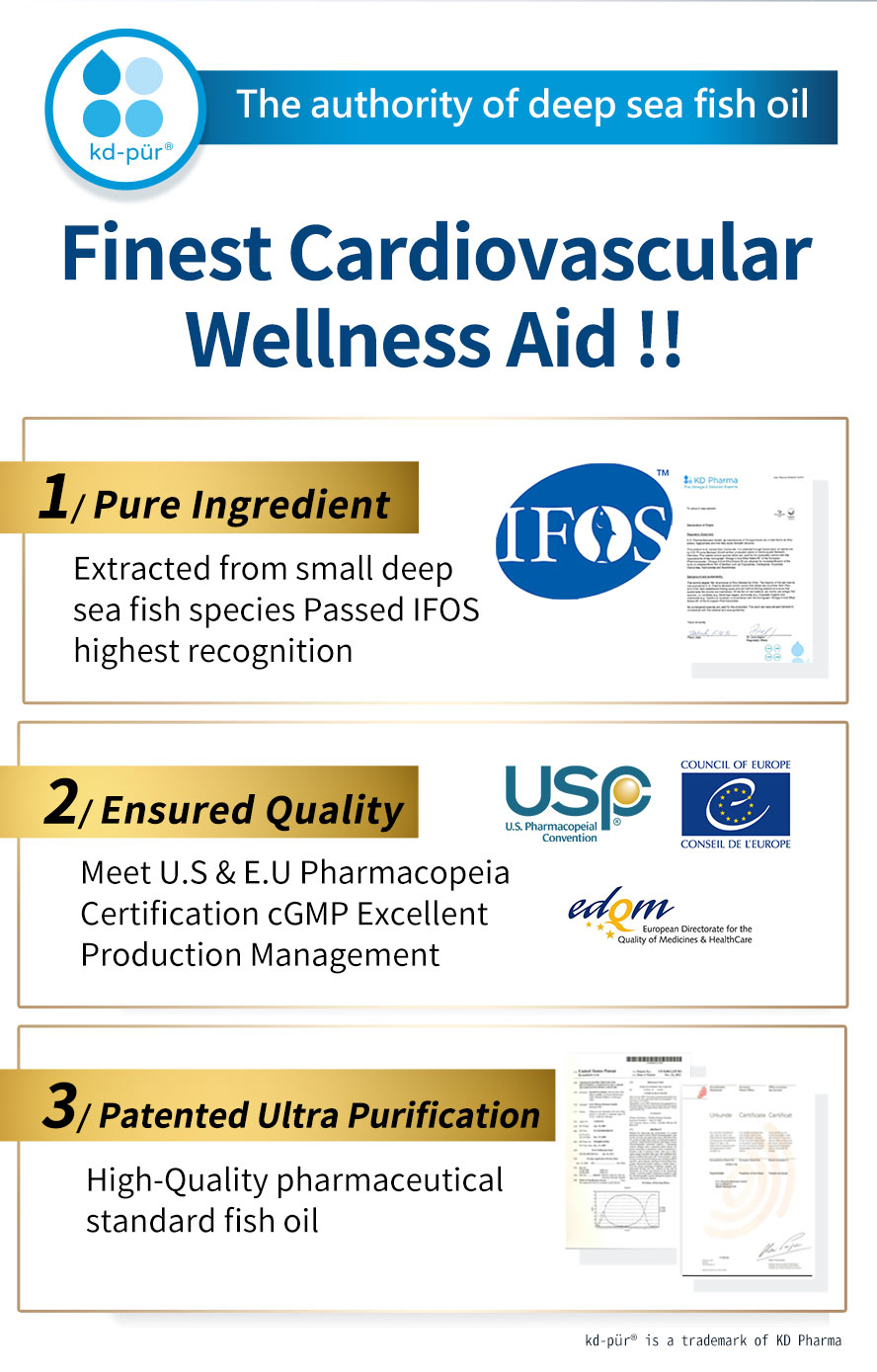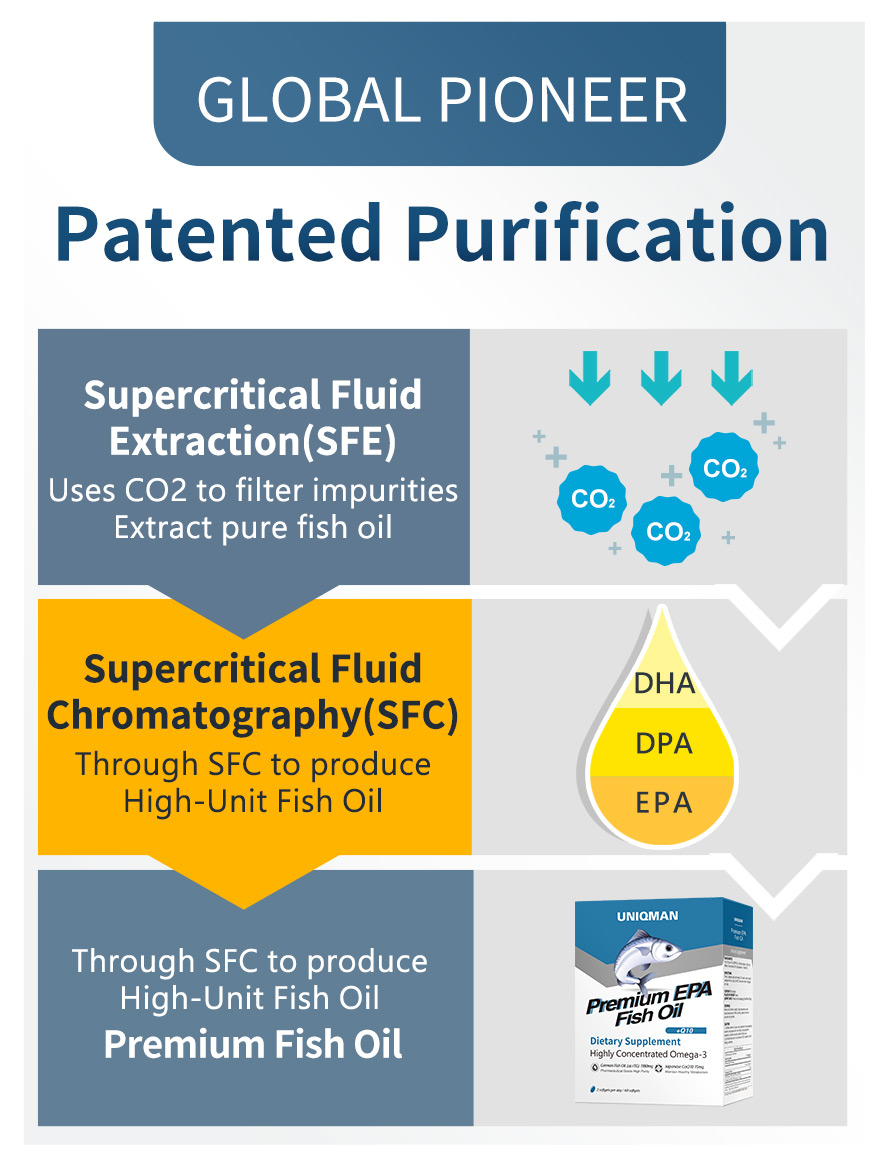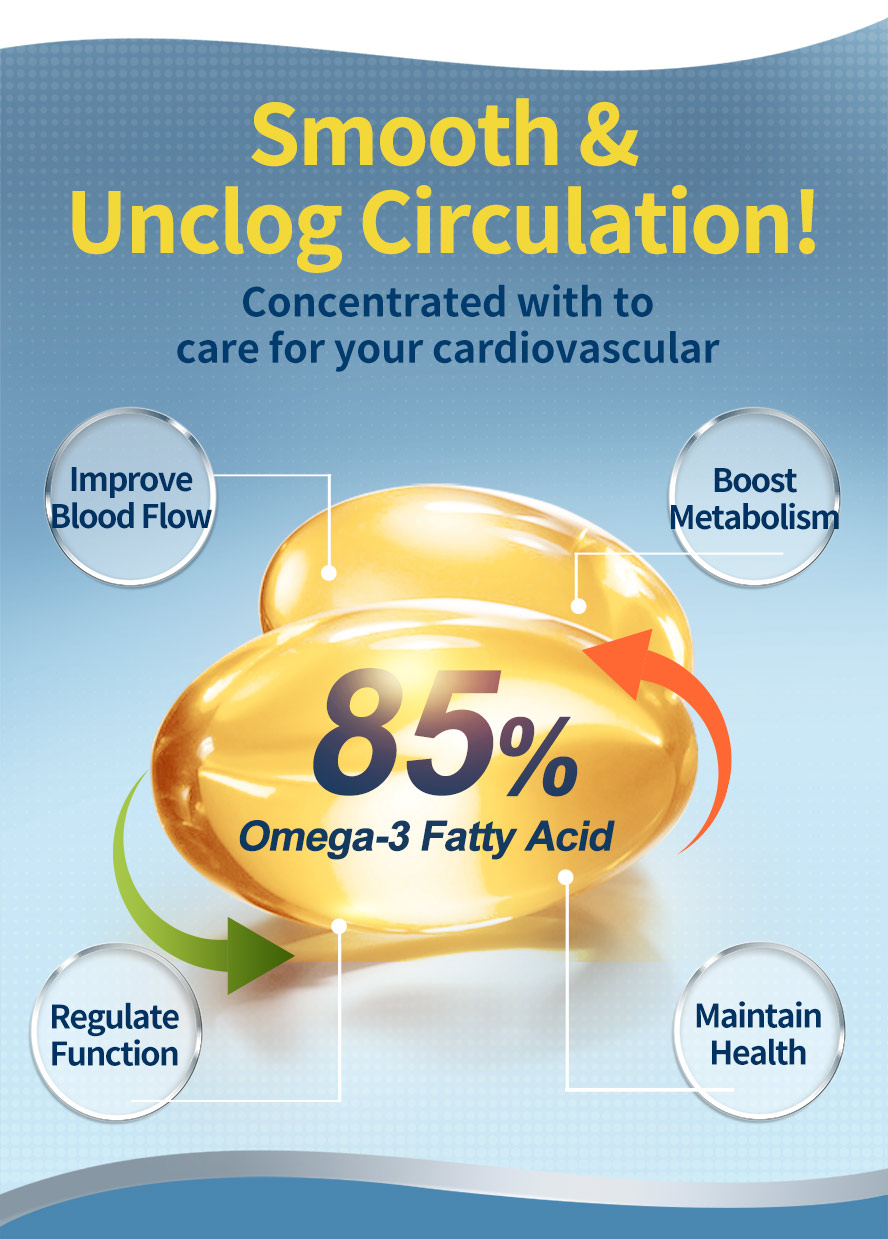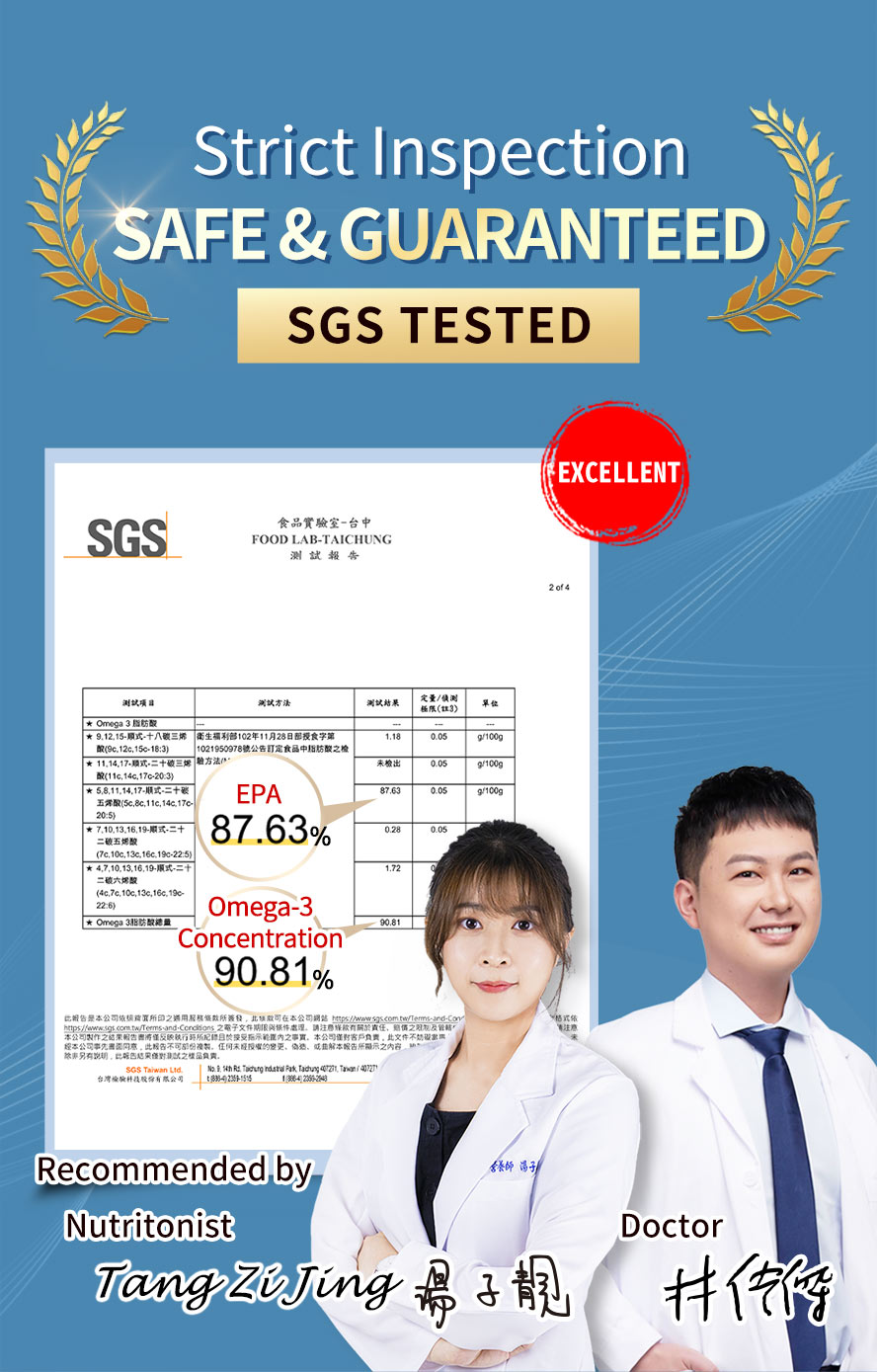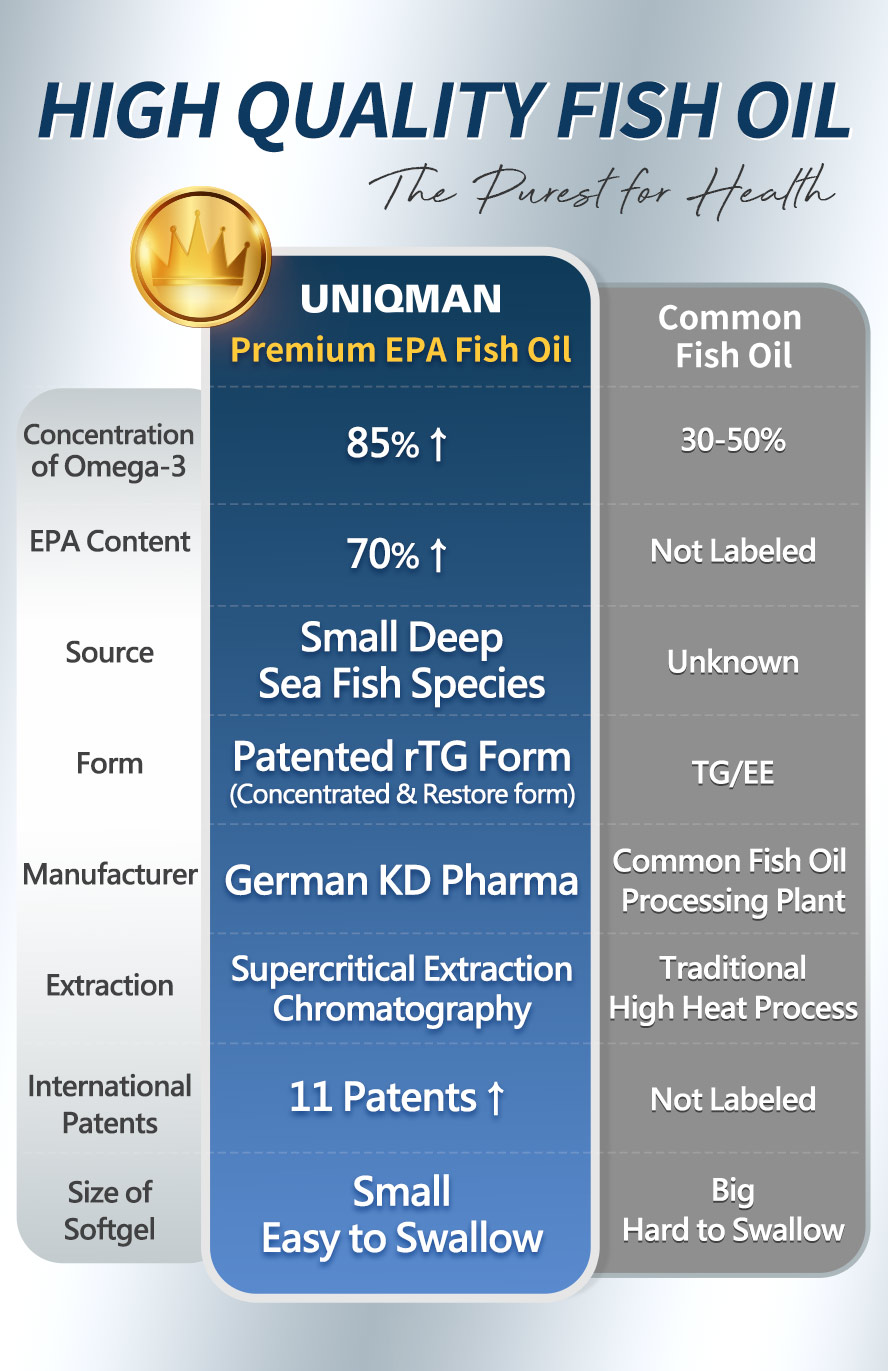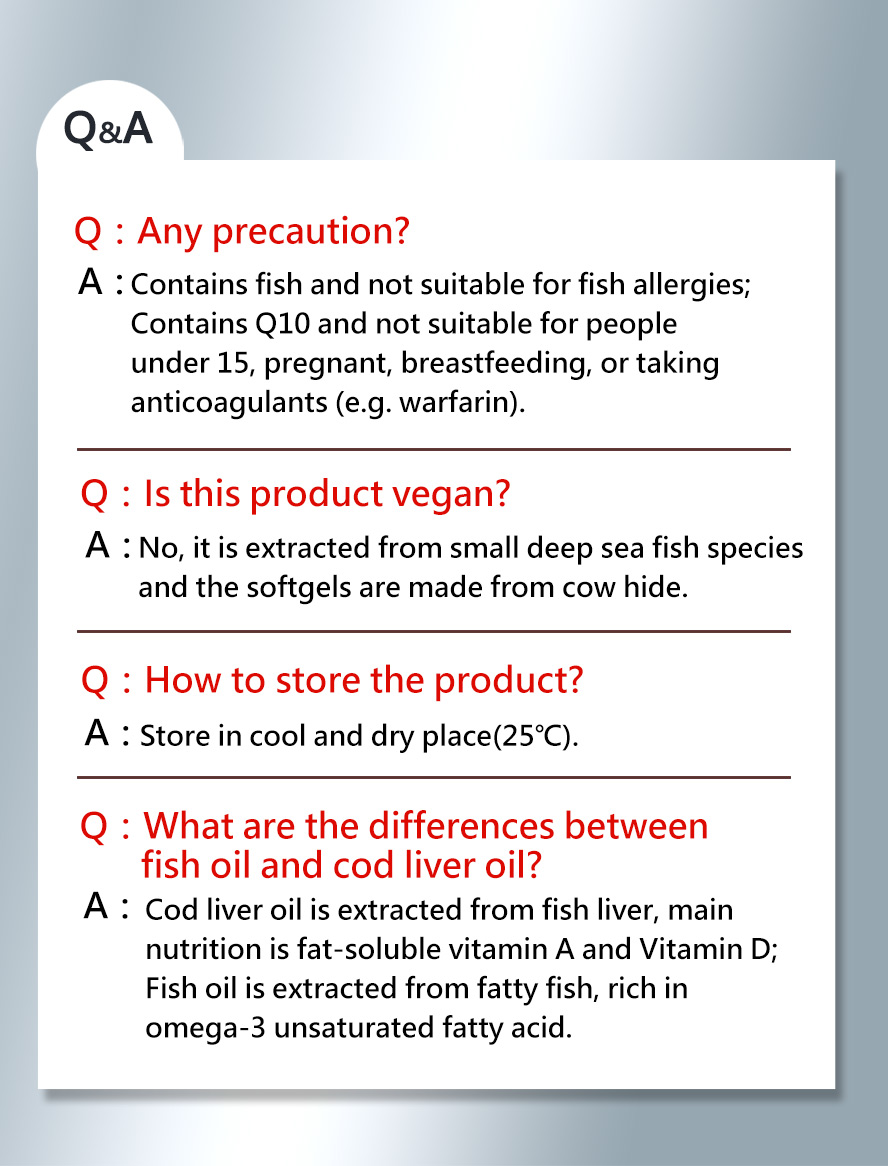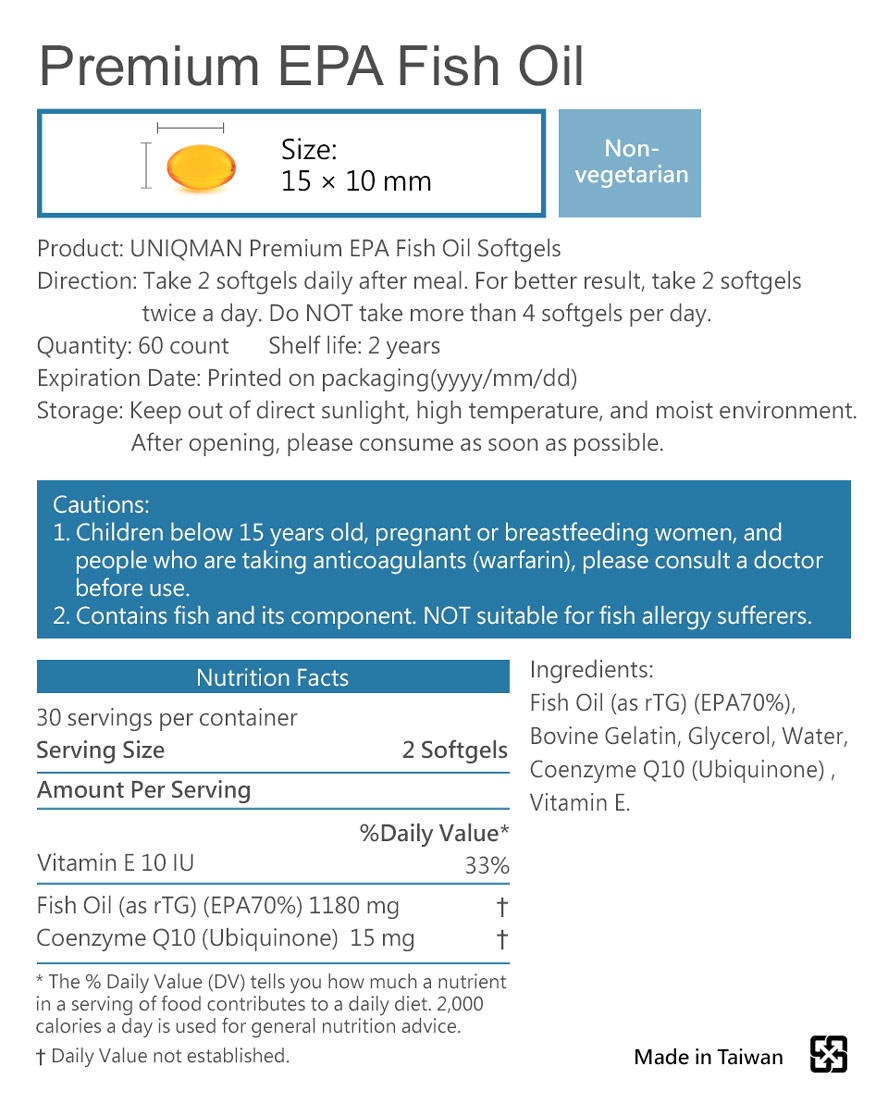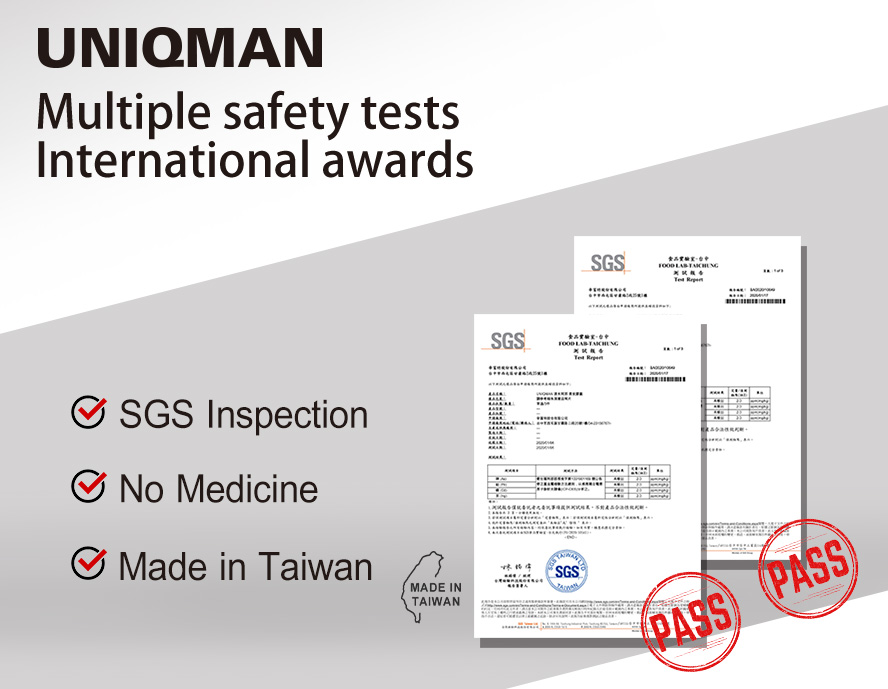 Customer Reviews
{{'product.product_review.no_review' | translate}}